I have been cooperating with Rover since his first album. 'Słowoplastyka' was the third. That time I got the task to visualize the meaning 'synesthesia'.
As synesthesia is a very individual matter I decided to use silver metallic paper which works like a mirror. Colors and reflections on cover depend on customers and their surroundings. CD is not printed so it have same reflections as cover.
Photography is one of Rover's hobbies. Because camera is a way to save ours memory and point of view, We decided to add booklet inside the cover. Booklet have 32 pages with Rover's photo shoots. It is our way to show Rover's 'synesthesias'.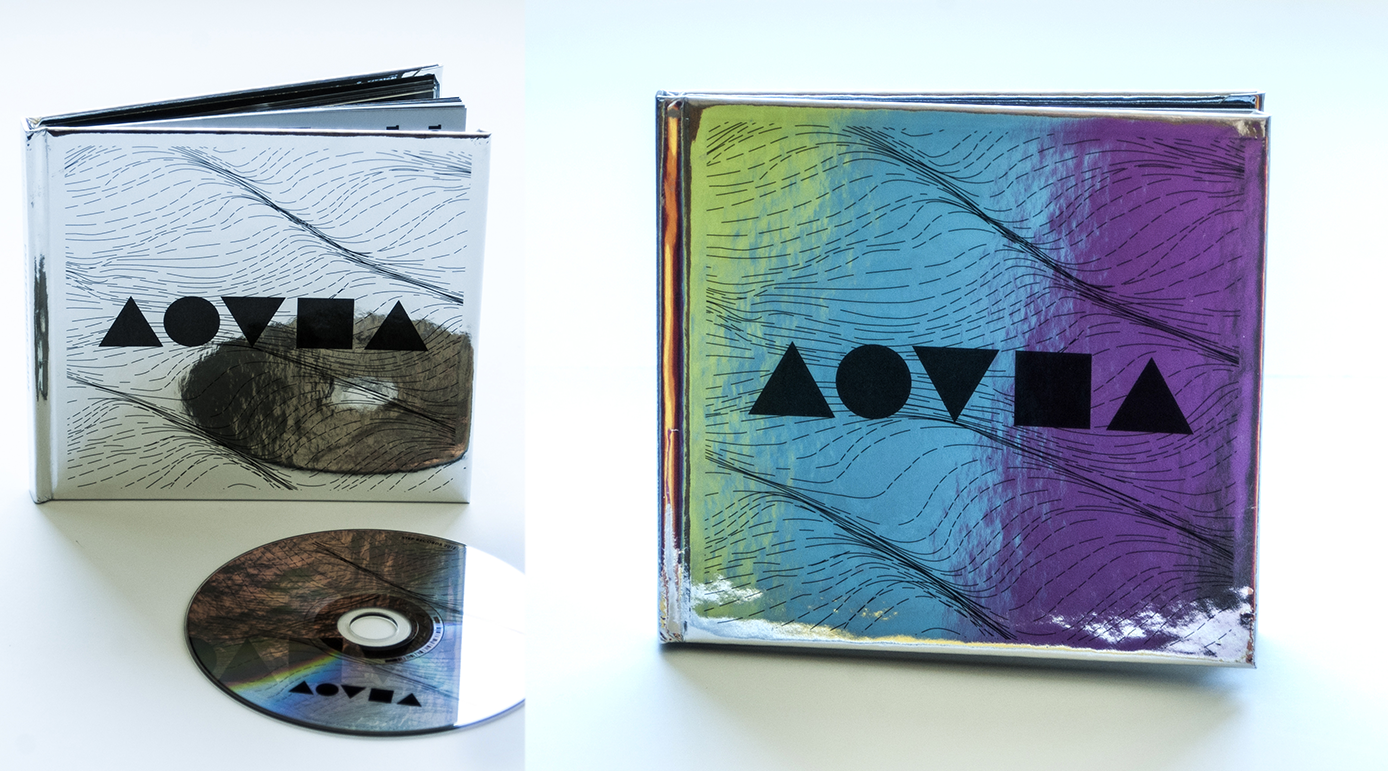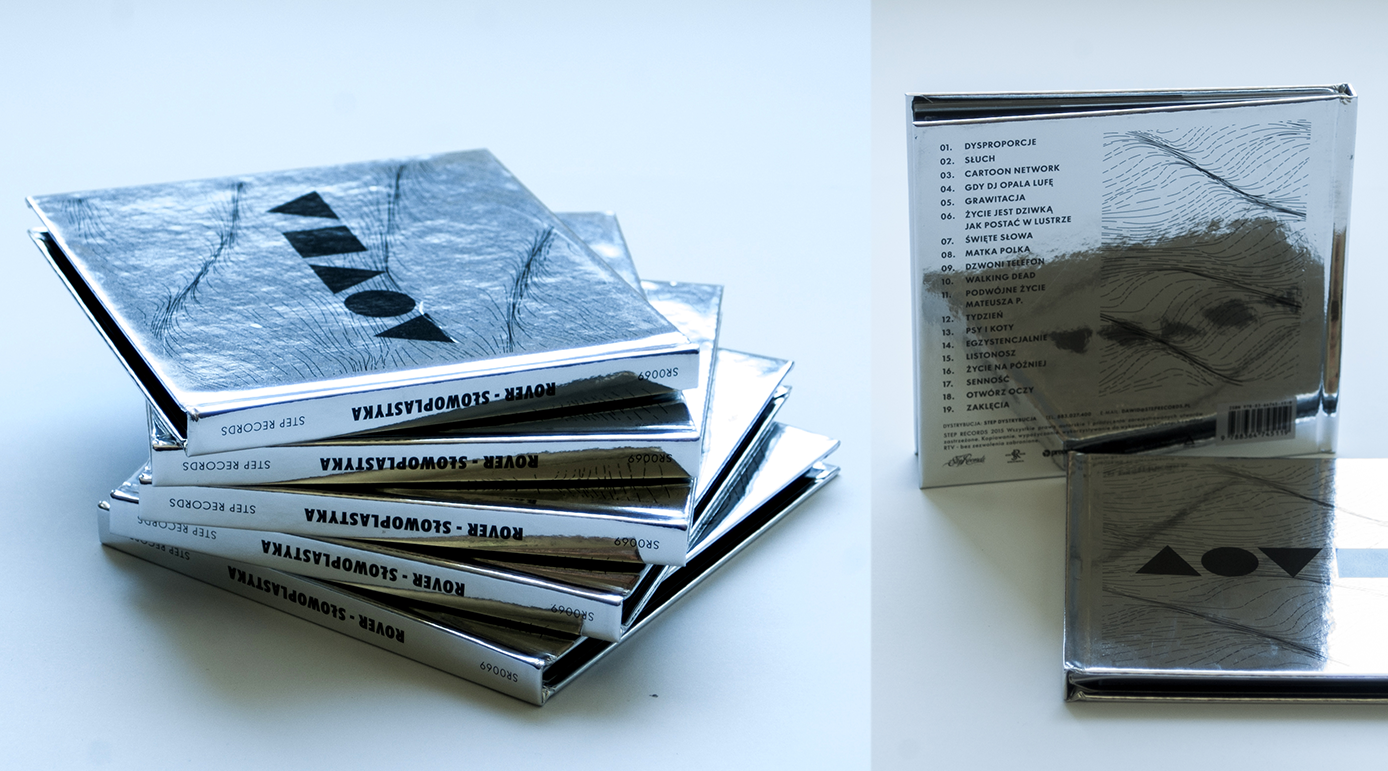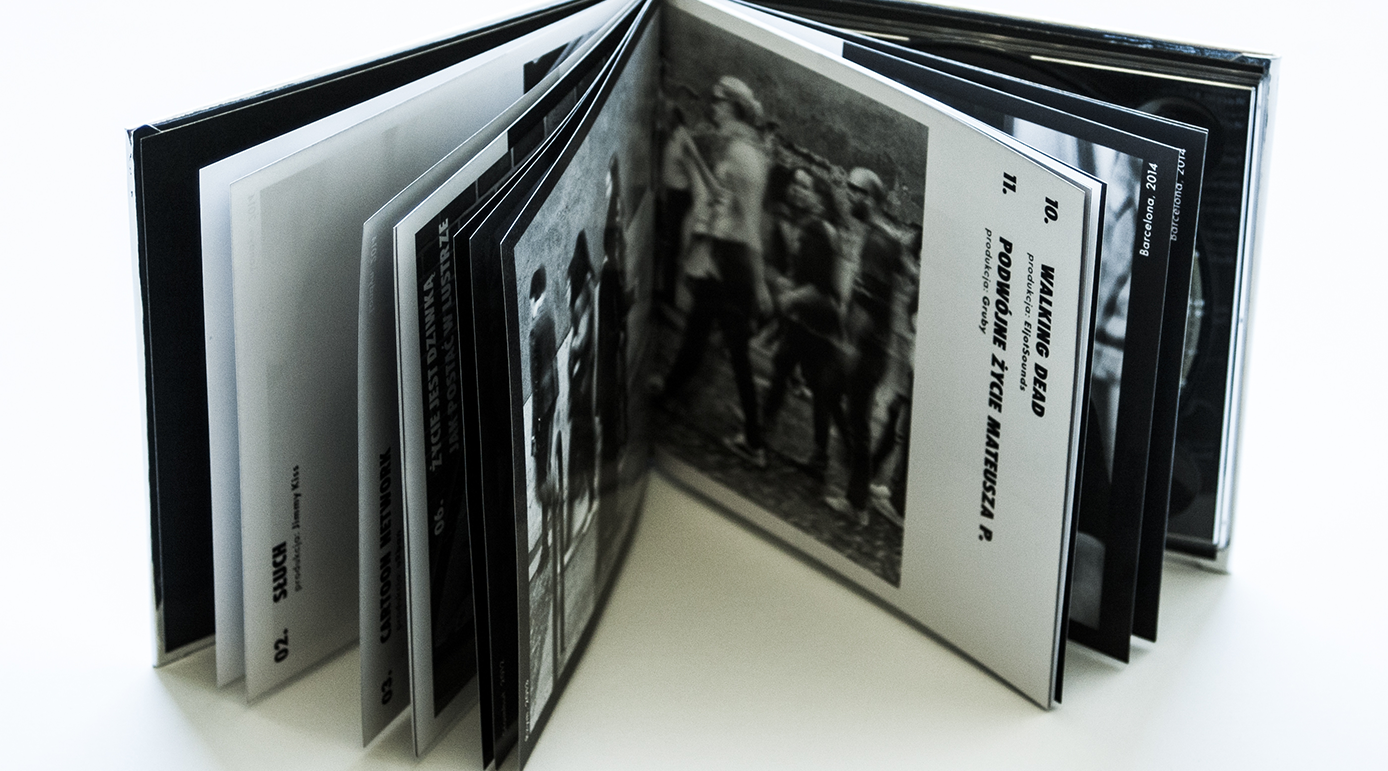 Cover: texture 1,5 mm, metalized silver
Booklet: coated, 170g/m2, 32(+4) pages.
Step Records Label decide to make a two version of the album. One is limited which i show you above and another one is regular version with inverted colors. For regular version and promotion on YouTube i made simple animation to show changes of colors.
Rap:  Mateusz "Rover" Pustula
Mix/mastering: Marcin Szmuc
Vokal: Monika Zak
Music: Jimmy Kiss, uRban, BobAir, Senn, Marcin Szmuc, Gruby, O.S.T.R., EljotSounds, Brant, Juicy, Foux
Instruments: Kuba Kowalski (trabka), Arek Rogowski (gitara)
Scratches/Cuts: DJ Lapy
Label: Step Records (2015)
Graphic design: Tomasz Bilak
Photos inside booklet: Mateusz "Rover" Pustula
Photo edit: Milena Kot
Photos for presentation: Tomasz Bilak