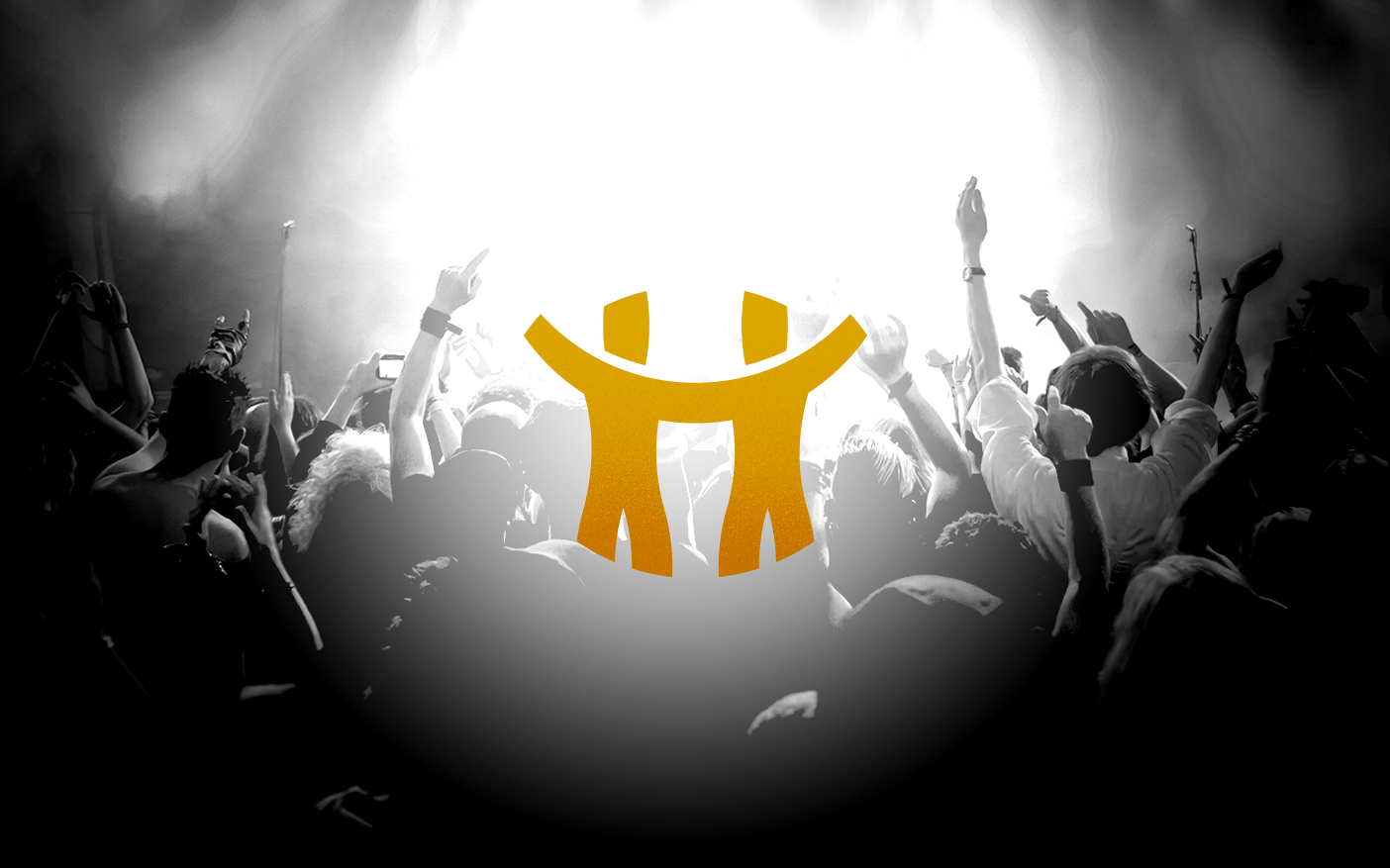 Beztroski Melanż (eng. Carefree Party) was begun as friends' meetings in clubs and pubs. Friends brings their friends and their friends brings more friends - this is how Beztroski Melanż became a big regular party. Now Beztroski Melanż is a mark, a brand with a lot of histories and parties behind. It is still about friends and party but it is also about feeling and looking good. 
When founders were starting with Beztroski Melanż they did not even dreamt about that how big it could be one day - that day is now. They used to use logo design by some guy and they did not realized that logo was copy of someone else logo. It is time to rebrand Beztroski Melanż, time to design new logo and new strategy.
Redesign could not be easy, customers already know you and they recognize your logo and brand's style - but it could be a pleasure. I started with a few simple questions, we reached to the most important features of Beztroski Melanz (e.g. friends, family atmosphere, being yourself and a lot of alcohol or else).
I also checked and pick some photos from earlier parties for mood board.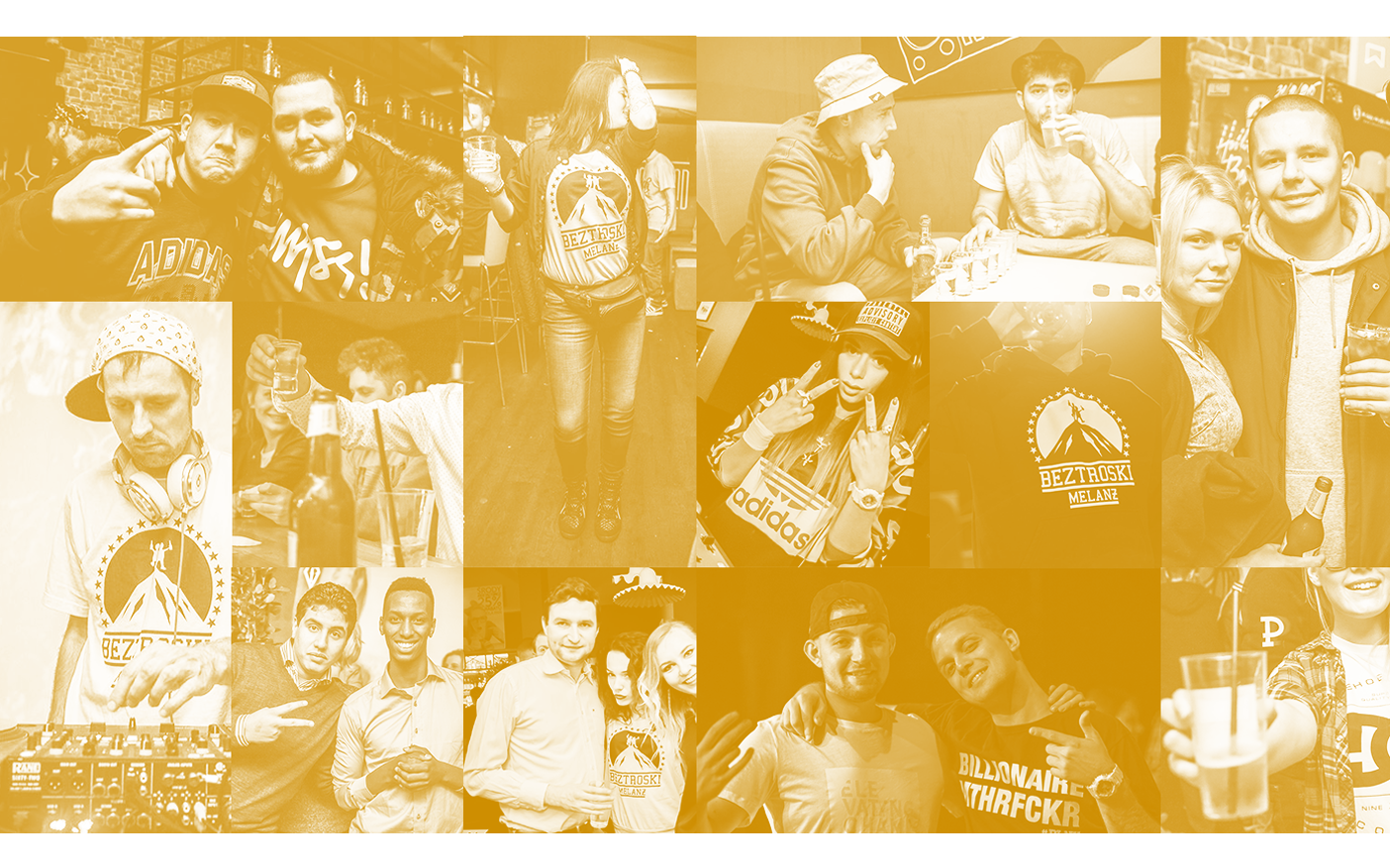 I sent a proposal idea, logo and some part of  strategy to my clients and they just...refused it. I was confused but of course I asked why, we reviewed together the idea and logo and we concluded that it was to soft and smooth. They looked for something more 'hard'.
We decided to worked on something new, so we came back to brief and mood board once again and then we realized that Beztroski Melanż as brand should be more 'premium' and 'adult'. So customers could wear it as well to work as to party
I decided to keep going with idea to focus on 'friends message' and humans relations. I used negative space to made hidden message about that what is behind great parties - alcohol. This two ideas gave me a chance to design logo friendly to show up at work, school, restaurant and parties. 
Logo is created by one size circle on grid. Creating process is similar to someone drunk on the dance floor or stagger to home in the dark.